HVAC Contractor
Expert heating and air conditioning installation in Virginia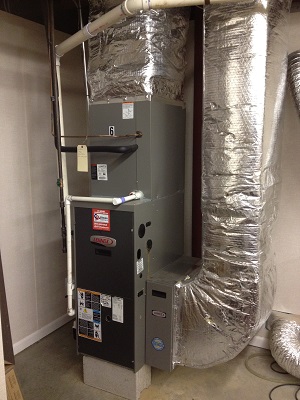 An AC or heating unit upgrade is one of the most effective ways to make your home more comfortable.
A faulty air conditioning or heating unit is often the reason for an uncomfortable and/or energy-inefficient home. The inability to properly manage temperature becomes more pronounced in the winter and summer and can make your home almost unlivable during such times. An energy-inefficient system can also cost you a lot of money over the long term.
Don't let a faulty HVAC system be a constant drain on your home. Here at Cyprus Air, we have the experience and expertise you need to make your HVAC system installation a success. Contact us today to schedule your HVAC installation estimate!
Signs that it's time for a new HVAC system:
Rooms that are too hot or too cold
Excessive indoor humidity
Surprisingly high energy bills
HVAC system is more than 10 years old
HVAC system needs frequent repairs
Cyprus Air's HVAC services in Virginia
Most homeowners are well aware that an HVAC system upgrade will impact their home's comfort, especially during extreme temperatures. However, less are aware of the impact that an upgrade can have on their utility bills.
Besides failing to make your home more comfortable, or even making it less comfortable, a faulty HVAC system also drives up your energy bill. A huge component of your energy bill during harsh seasons is always going to be either your heating or cooling system. However, a faulty system that is energy-inefficient will cost you even more, often for a subpar result.
Tired of an old and faulty HVAC system? It might be a time for a boiler replacement, furnace replacement, air conditioning installation, or any other HVAC service. Contact Cyprus Air today so we can help determine what kind of HVAC system would be best for your home and schedule an estimate!
Looking for a price? Get a no cost, no obligation free estimate.